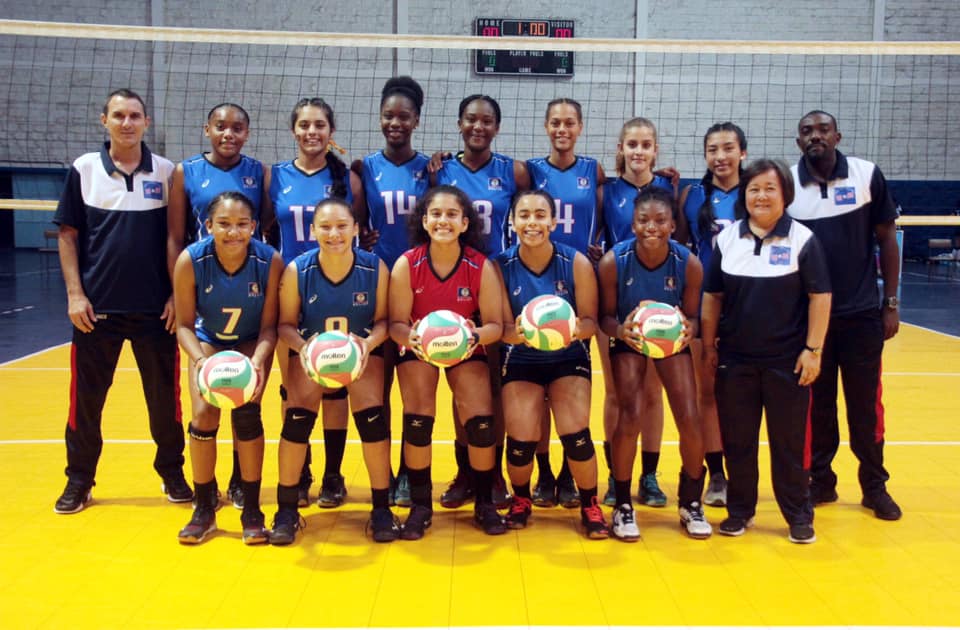 U-18 Female Volleyball National Team Heads to Tegucigalpa
July 15, 2019 — The U-18 Female Volleyball National Team departed Belize yesterday, July 14th, for the 18th Central American U-20 Female Volleyball Championship in Tegucigalpa, Honduras, and will return on Sunday, July 21. Matches are scheduled for July 16-20. Six Central American countries are scheduled to participate (Belize, Costa Rica, El Salvador, Guatemala, Honduras, and Nicaragua).
The U18 delegation is comprised of twelve players, three coaches and one referee. The players are: Captain Marci Mejia, Fatima Ramirez, Gareth Bruce, Iman Safa, Sofia Solano, Khaya Gordon, Letisha Lamb, Jayda Smith, Avianka Avila, Jazanni Rodriguez, Dhwani Gurnani and Olivia McKenzie. The coaches are: Profe. Jose Fontes, Lupita Quan, and Elton Anderson. The Referee is Javier Rosado.
The Belize Volleyball Association wishes our U-18 Team the best of luck in this competition.